BUSINESS, ECONOMY AND SOCIETY:
ISSUES FOR RESEARCH IN A KNOWLEDGE AND INFORMATION SOCIETY
From July 2 to July 6
Venue: University of Alicante campus.
Classroom 2, first floor. Germán Bernácer Building (Campus map nº 36)

Contact hours: 20 hours

Registration: From March 15 until the course is full
Online registration available:
E-mail: summercourses@ua.es

Director: Dra. Candelaria Sánchez Olmos
Dpto. Comunicación y Psicología Social
Universidad de Alicante, España.
FACULTY
* Classes taught in English
Requirements: Intermediate English Level
CLASSROOM
Classroom nº 2. Germán Bernácer Building
This doctorial seeks to promote and enhance consideration and open debate through a participatory strategy in the current context of research issues. It also aims to facilitate cooperation and networking between PhD professors and students.
In this sense, the purpose of this summer program is to build an exchange partnership between the University of Alicante's Economy, Business, Communication doctoral program and the Caledonian University's Economy, Business, Communication doctoral program based on the teaching and supervision of PhD students from both universities in order to develop the best practices and academic expertise.
The idea is to see what each University has to offer and to adopt the best methods and practices from each institution. This exchange of expertise will be based on improving the PhD experience from the perspective of both supervisors and students.
This is an opportunity to share experiences and look at how every day research problems can be resolved. Our intention to learn from each other whilst creating new materials and recognising good practices at every stage of the PhD process.
EVALUATION: Your grade in this class will depend on your class attendance, performance on a final exam and a presentation (team work).
ORGANIZED WITH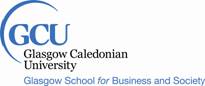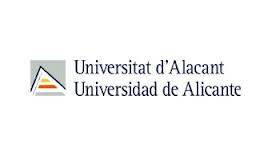 SPONSOR

Facultad de Ciencias Económicas y Empresariales